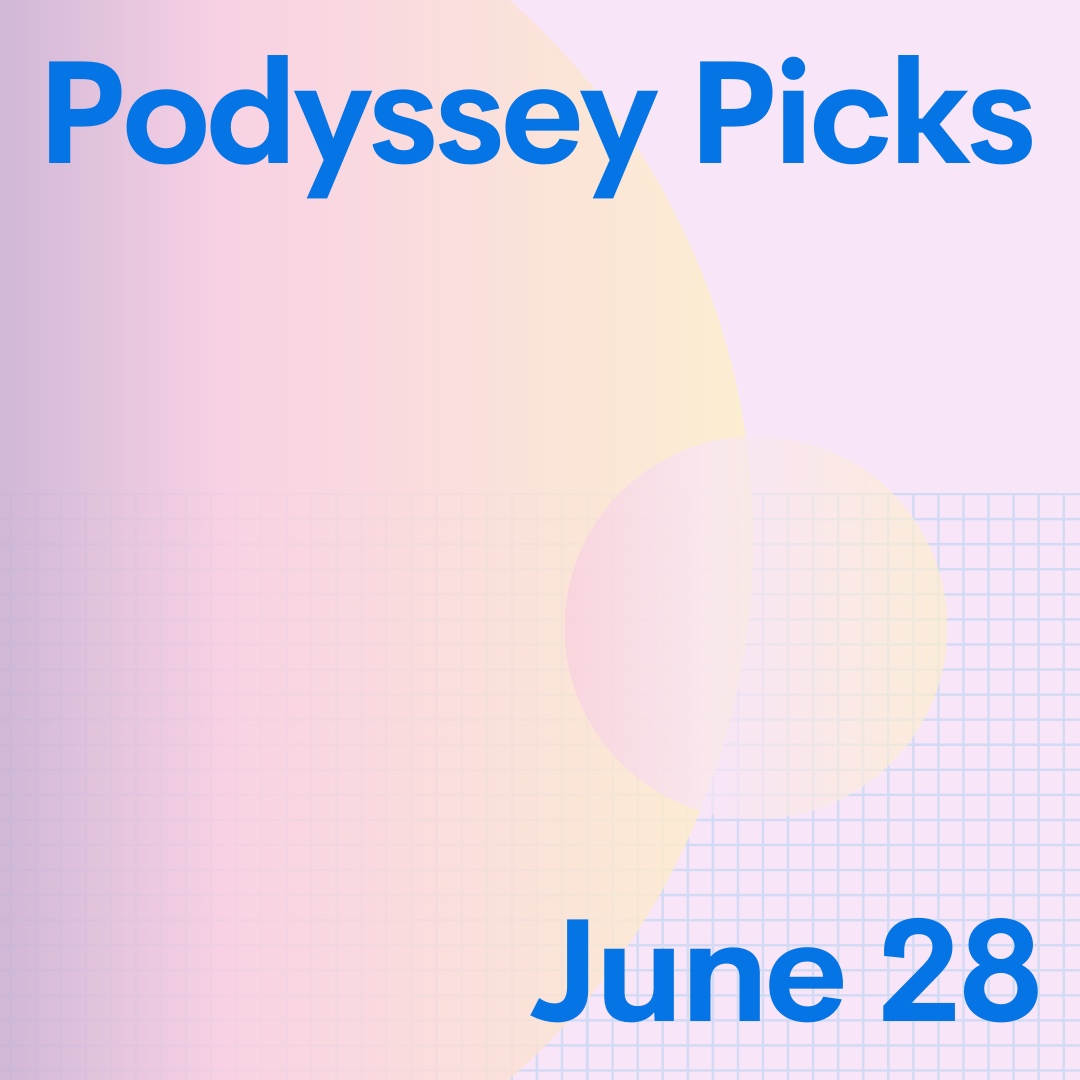 Here's this week's roundup of the top podcasts and playlist recommendations from the Podyssey community! Be sure to check out the new Deep Dives too, including a special one curated by our collaborator, National Geographic.
Glitter companies don't want you to know who their largest client is.
Listen to this funny, sleuthy episode about the mysterious business of glitter.
Would you pay $99 a year to get less email?
A new app is redefining this age-old tool of communication—e-mail. Its founder says that it's 'the most ambitious and stupidest thing [they've] done.'
Why are tabloid papers so obsessed with Jennifer Aniston?
Hear how the tabloids turned Jennifer Aniston into the covergirl for disdain of single and childless women.
phocks recommended:Jun 19th
Listened to this episode on a recommendation from Slow Burn. Really enjoyed it. Shows us how we form characters in our minds of celebrities based on tabloid media vastly different to who that person actually is.
Sad Jennifer Aniston
by Decoder Ring
White people are sending obscure Venmo payments to Black people. But why?
This podcaster asks one of those white guys why:
michelle_ebooks recommended:Jun 24th
loved this episode exploring white people venmo-ing black people. it was super interesting to hear an uncomfortable conversation getting to the meat of it, asking a white dude "why did you do this" and also hearing from black people how it made them feel. love this bit on white guilt: "i think it's...Show More
#162 The Least You Could Do
by Reply All
Gender reveal parties is a contemporary phenomenon that's only 10 years old. And its inventor already hates it.
Learn about the origins of the blue and pink extravaganzas.
rmmiller364 recommended:Jun 25th
Another excellent episode! I must admit that I'm the kind of person who hears "gender reveal party" and immediately goes "yuck." I especially hate the cakes that say things like "guns or glitter?!" Or even worse "policeman or princess?!" (Because being a princess is a viable career path...). However...Show More
Gender Reveal Party
by Decoder Ring
Humanity's anthem 'Ode to Joy' was composed by a deaf Beethoven.
Explore the audio adventure of the artistic genius behind the masterpiece.
Turn up Canadian music for Canada Day.
Hear podcasters pit Drake vs Drake and what an alternative 'Toronto sound' sounds like with this playlist:
As we celebrate Canada and the US this week, remember that Indigenous people were on these lands long before.
Learn about the Indigenous history of Canada and the US with this playlist: