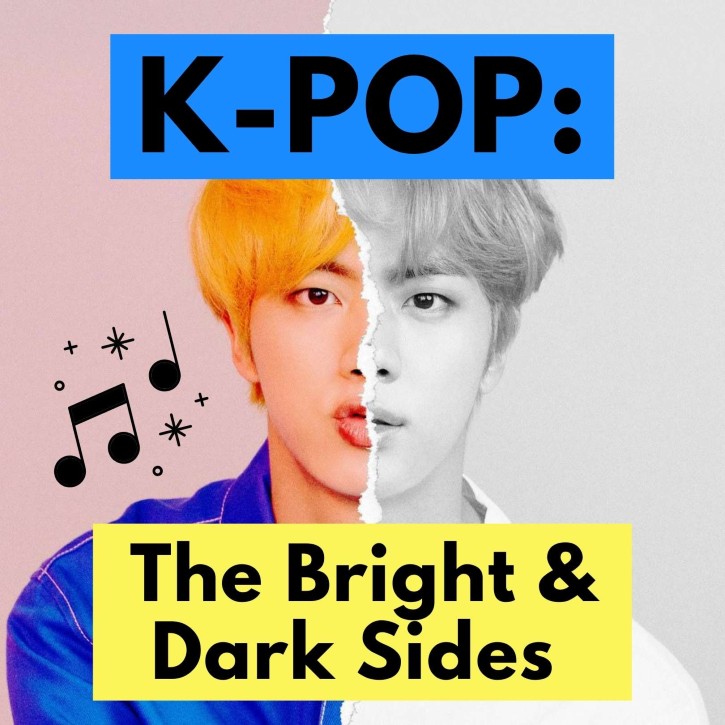 The world is crazy about K-pop. Sensational bands like BTS are topping music charts globally. Massive K-pop fandoms make headlines for crashing political rallies and flexing their power to combat hate online. But under all the polish, K-pop has a dark side involving sex crimes and cultural appropriation. Get to know both sides of this global cultural phenomenon.
🔥 Get top podcast recommendations. Select your interests:
Does "K-pop" stand for "Korporate-pop", "Kaleidoscope-pop", "Korean-pop" or all of the above?
Dr. Suk-Young Kim, Professor of Critical Studies and the Director of the Center for Performance Studies at UCLA, tells us everything you'll want to know on why K-pop is so popular:
📺 The episode is best listened with this music video that they broke down step-by-step in the episode:
Brazillians are crazy for K-pop. Can you guess why?
Rabid K-pop fans (a.k.a. "K-pop stans") live and die by their idols. This episode examines the notorious K-pop fandom around the world:
There was no such thing as K-pop "paparazzi" until an American photographer imported the concept. K-pop fans are pissed at the intrusion into their idols' lives.
rmmiller364 recommended:Feb 23rd
How paparazzi tried to treat Kpop stars in the same way American and British stars get treated.... and how the results were definitely not the same
K-pop fans have been praised for their online activism for Black Lives Matter and for trolling Trump's rally. But in reality, the fandoms may not be as woke as they seem.
Scratch underneath the memes and tweets to learn about K-pop's appropriation of Black music, and the toxic culture of their online fan groups.
There's a dark side to K-pop that's peppered with slave contracts, spy cams, mandatory plastic surgery, sex crimes, and suicide.
The genre is big business and with it comes big problems. Uncover about the economics and underbelly of the K-pop world:
Did you know? K-pop idols don't get a break from mandatory military service and it's a huge problem for the bands' survival.
Stars have even pulled their teeth out (literally) to get out of enlistment. Find out what happens when the idols turn 28.
Oh to throwback to the simpler days of K-pop—Oppa Gangnam style!
Image courtesy of Vevo
🔥 Get top podcast recommendations. Select your interests: