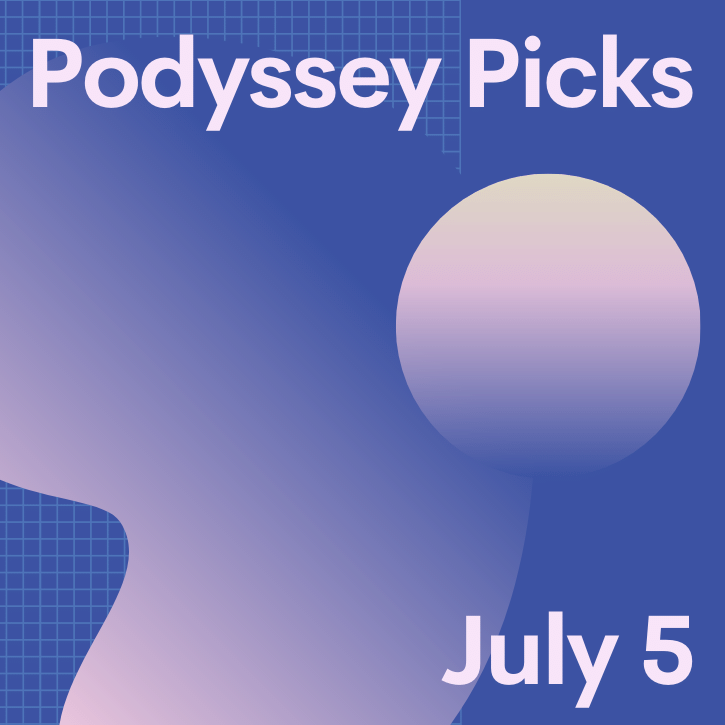 Here's this week's roundup of the top podcasts and playlist recommendations from the Podyssey community! Be sure to check out the new Deep Dives to learn about the two sides of K-pop, and hear stories about kindness.
This Oprah-endorsed self-help guru killed three followers at his New Age retreat.
Learn about the rise and fall of James Arthur Ray in this new true crime podcast:
People talked weird in old movies. Find out why.
Netflix didn't kill Blockbuster. Blockbuster killed itself.
Hear about the rise of Netflix in this new mini-series:
Remember the Youtube song "Friday" that everyone loved to hate?
Find out where the then-teenage singer is right now in this behind-the-scenes story of "Friday".
Is this spooky doll the real-life inspiration behind Chucky?
Get ready to be scared by Robert the Doll.
Jeffrey Epstein's accomplice, Ghislaine Maxwell, is now in handcuffs. Who is she anyway?
🎧 To catch up on the Epstein case, here's a collection of all of the Jeffrey Epstein podcast series.
This comedian was fired by Tom Hanks because of his "dead eyes". Now he's made a whole podcast to try to understand why two decades later.
Join in on Connor Ratliff hilarious journey on discovering why his eyes are so dead-looking.
This KKK leader held political office in Louisiana.
Hear the story of David Duke's rise in American politics:
phocks recommended:Jun 17th
I don't know why but I'm super fascinated with this kind of thing. It's truly astounding the hatred hidden just under the surface of society that at certain times manifests itself into actuality. Excited for this whole season.
S4 Ep. 1: White Knight
by Slow Burn
A nuclear-powered Dragonfly is flying to space to explore the largest moon of Saturn.
Learn about NASAs humongous space drone.
🚀 Want more space stories? Here's a whole playlist to space out on.
This guy hilariously picks up odd gig work from Task Rabbit to get rich quick. Find out if it worked.
You'll be howling at the part when he had to move the stranger's bed.
mm recommended:Apr 13th
This is a funny podcast where the premise is two guys called Nick doing odd jobs like Twitch streaming and going on Price is Right to see how much money they can make. Think a comedic Simple Life circa 2020. This one is about hustling on Task Rabbit and the ridiculous jobs people contract out. 😂
Task Rabbit
by Get Rich Nick