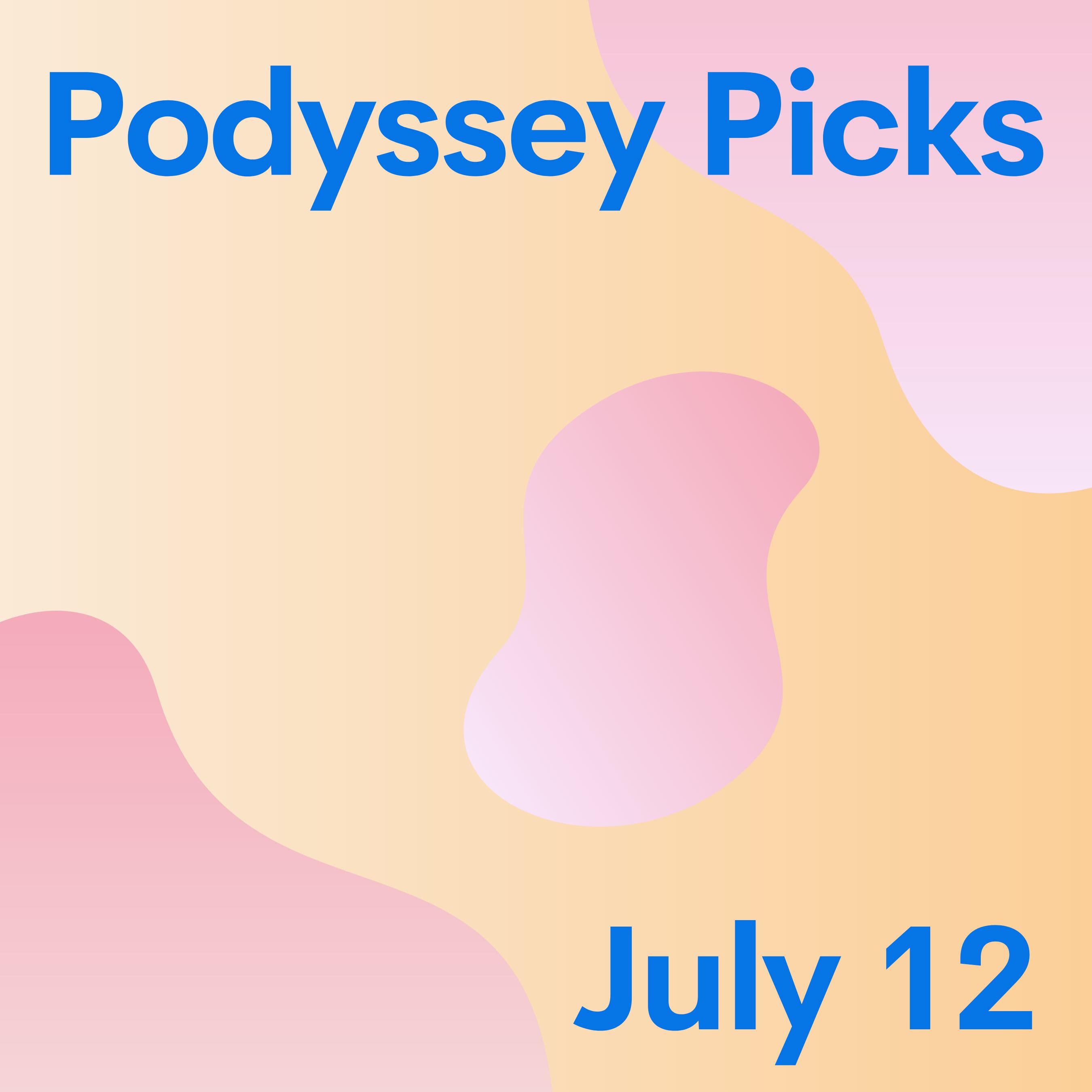 Here's this week's roundup of the top podcasts and playlist recommendations from the Podyssey community! Be sure to check out the new Deep Dives to learn about cancel culture, hear interview podcasts that'll make you smarter, and queue up 13 bingeable true crime podcasts for your summer road trips.
Ever wondered why Amazon Prime is so hard to quit?
Hear a sample on how the Prime membership was created and why it's so effective at keeping users locked in its ecosystem. It'll have you checking your own Amazon purchase history:
cesarm recommended:Jul 27th, 2019
Great pilot from the Recode team. This episode was full of information about the creation of the Prime membership. At one point a guest mentions how he could track the milestones of his life (ie having a baby) by his Prime purchases. That was troubling and sad. Now if you excuse me I have to check m...Show More
Why You'll Never Quit Amazon Prime
by Land of the Giants
Meet the world's most blood-thirsty queen: The Queen Of Madagascar.
History paints her as the mad "female Caligula", but there's more to her story. Hear an audio snippet of how she protected her kingdom and defied European supremacy.
hsfargis recommended:Jun 28th
Fascinating story of Queen Ranavalona I of Madagascar, contemporary of Queen Victoria of England and her vastly different reign. How much of what is known of her life is true or fabricated by other governments to discredit and displace her for their own gain?
The Bloody Queen of Madagascar
by Noble Blood
Write comedy with Ira Glass in this new comedy podcast.
The podcast legend dissects comedian Mike Birbiglia's untested comedy material in Mike's new podcast.
Want some more funny and entertaining podcasts?
Check out this playlist with podcasts for the perfect, lazy summer afternoon:
Unpacking your childhood can reveal your inner demons. World-renowned trauma expert, Dr. Gabor Maté helps you break it down.
Hear a sample of this enlightening episode which will change your perspective and relation to people and the world:
A girl traces her Italian and Black American heritage only to discover holes in her family history.
Every family has a story/myth or two that raises eyebrows. Hear a sample from the story that will have you wanting to trace your own family history:
A podcaster spent nine years investigating the disappearance of two congressmen in Alaska.
In 1972, two men boarded a small plane to Alaska, flew through violent weather and vanished into thin air. What happened? Uncover this story with this new serialized true crime podcast:
Trump's administration wants to kick out international students and Brazil's president has COVID.
Hear this sample to get the load down on the world's current events.
Police don't carry guns in Iceland because it has the lowest crime rates in the world. The murder of a young woman shook the country to its core.
Birna headed out with friends in Reykjavik, Iceland, for a night on the town. That night, she never made it back alive. Listen to the sample here:
Hear a moving story of human connection.
A music teacher harmonized the voices of 22 students afar over video call during the pandemic.
Feeling musically inspired? Hear musicians break down some iconic songs with this playlist: