Podyssey
Never miss a great podcast
Get the best podcast recommendations in your inbox every Sunday — handpicked by our community of podcast lovers, not algorithms.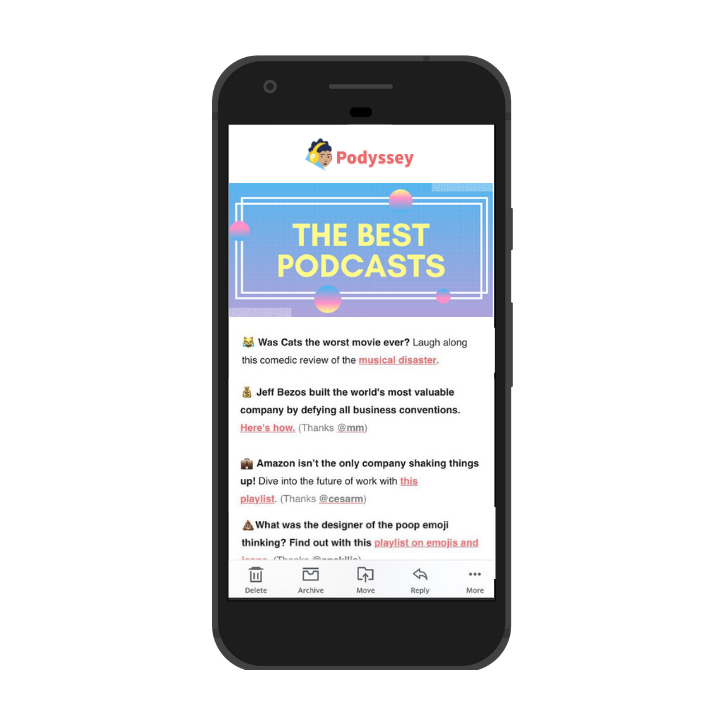 ---
Loved by podcast listeners
See what people are saying about Podyssey's newsletter.
My fave newsletter

⭐⭐⭐⭐⭐

Podyssey's newsletter gives me all the best pods I wouldn't find otherwise. It's my favorite Sunday email!

Pods for days

⭐⭐⭐⭐⭐

I love Podyssey! It's a really great way to find podcast recommendations from real listeners.