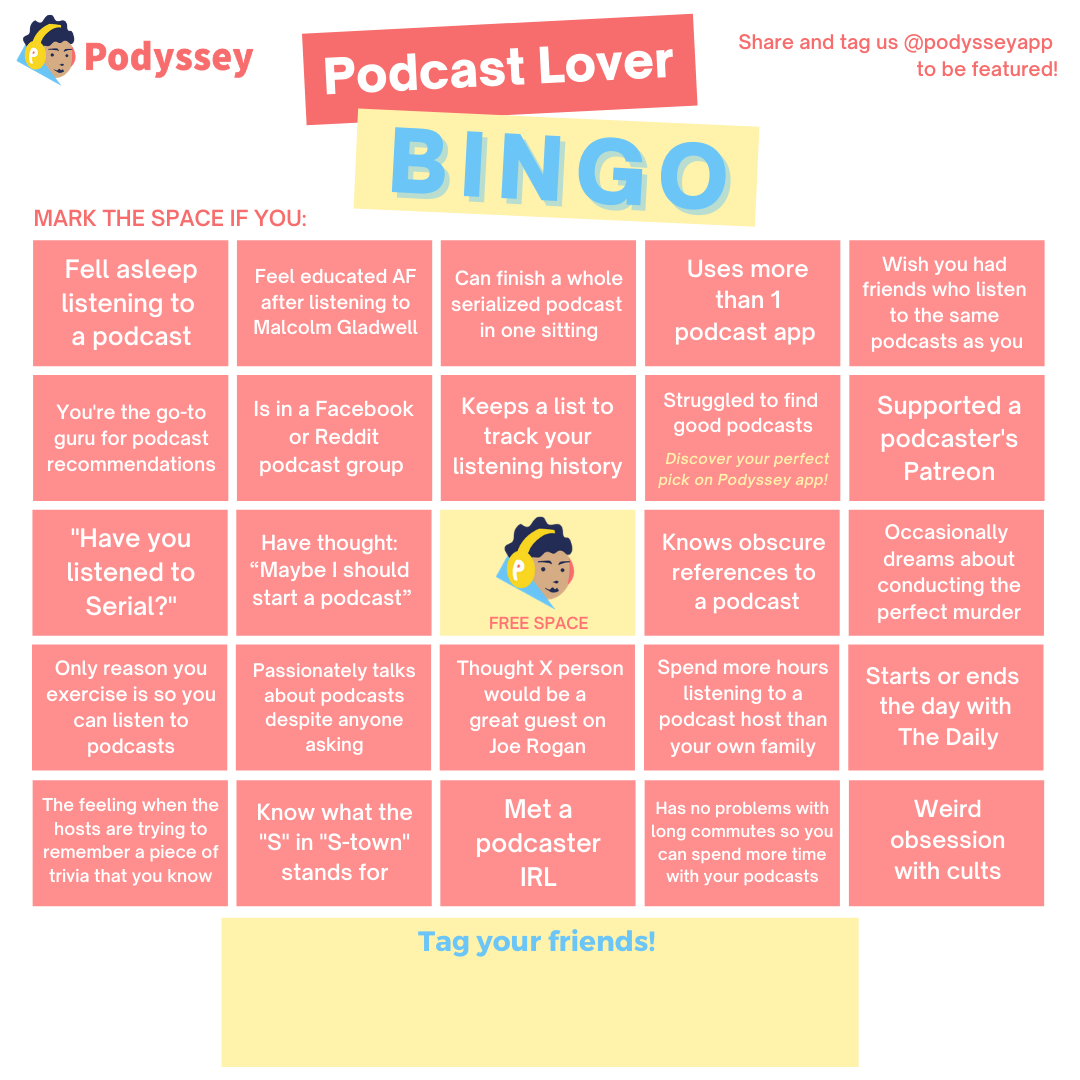 How much do you *REALLY* love podcasts? Find out by trying our fun shareable bingo game! Take a break from your day and try out this bingo to see how much of a podcast nerd you really are. Make it a game by challenging a buddy and see who ticks off the most boxes. We also have an Instagram stories link below!
Here are the rules to play:
✔️ Tick off as many squares that apply to you.
✔️ Share it to your Instagram, stories, Twitter, or Facebook and tag 3 friends to challenge them to play.
✔️ Don't forget to tag @podysseyapp on the post so we can see and repost your entry!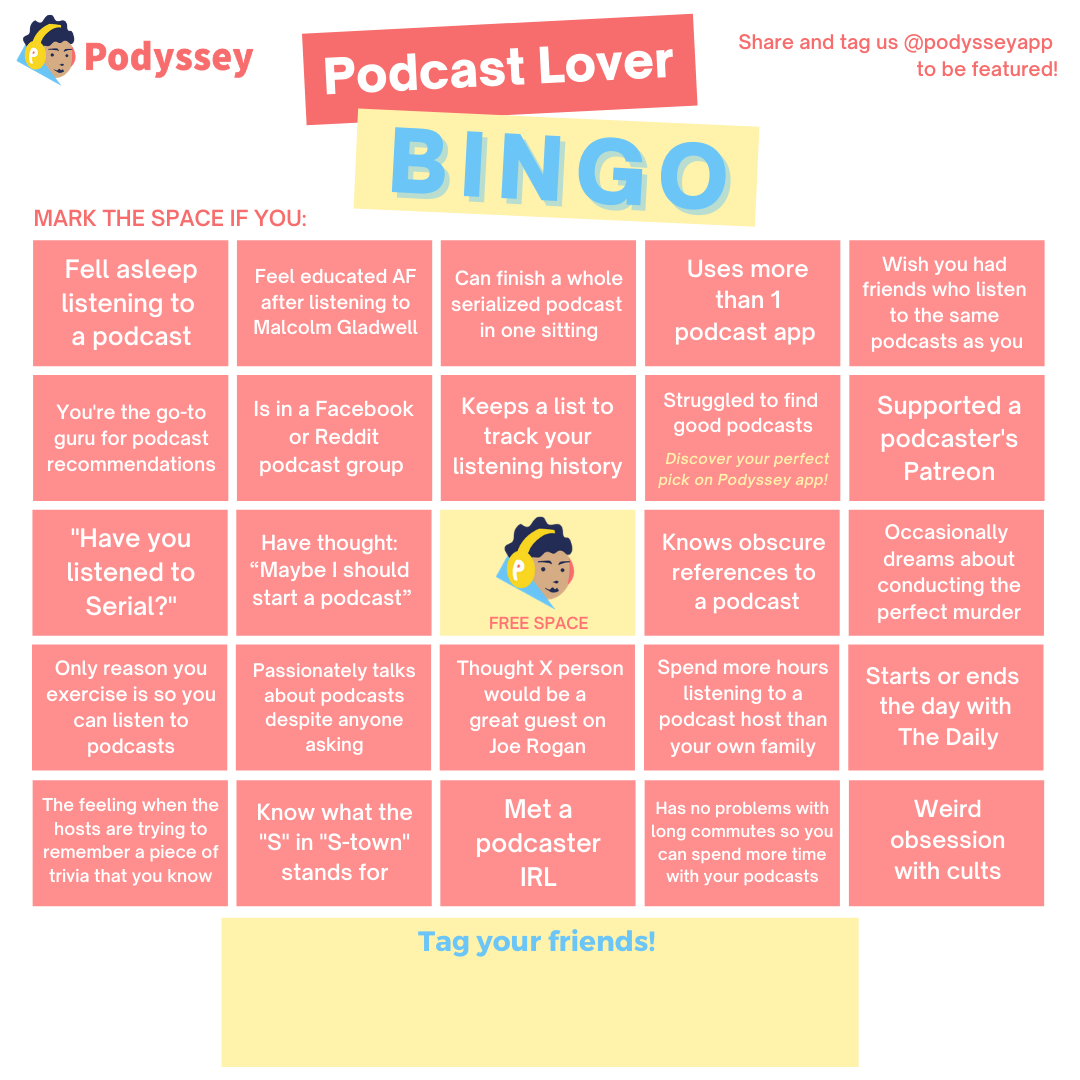 Instagram Stories-friendly Bingo Card