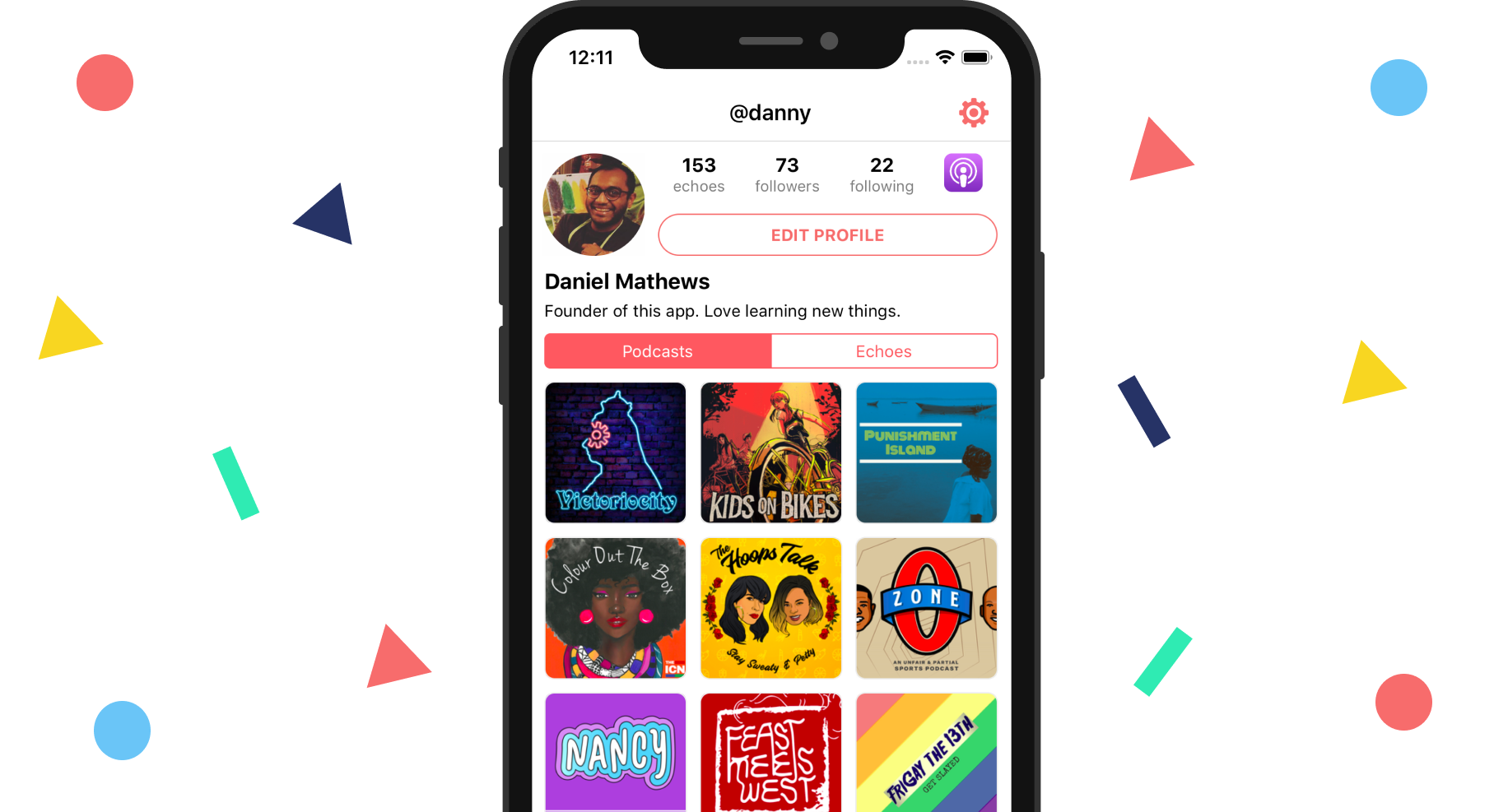 Build your podcast personality
Share your favorite podcast shows and episodes on your Podyssey profile.
Swap podcast profiles with your friends and Tinder dates. Podcast personalities are *way* better than astrological signs.
Discover new podcasts from friends
Get new podcast and episode recommendations from your friends and Podyssey's community of listeners with similar interests.
Say goodbye to random podcast recommendations from Twitter.