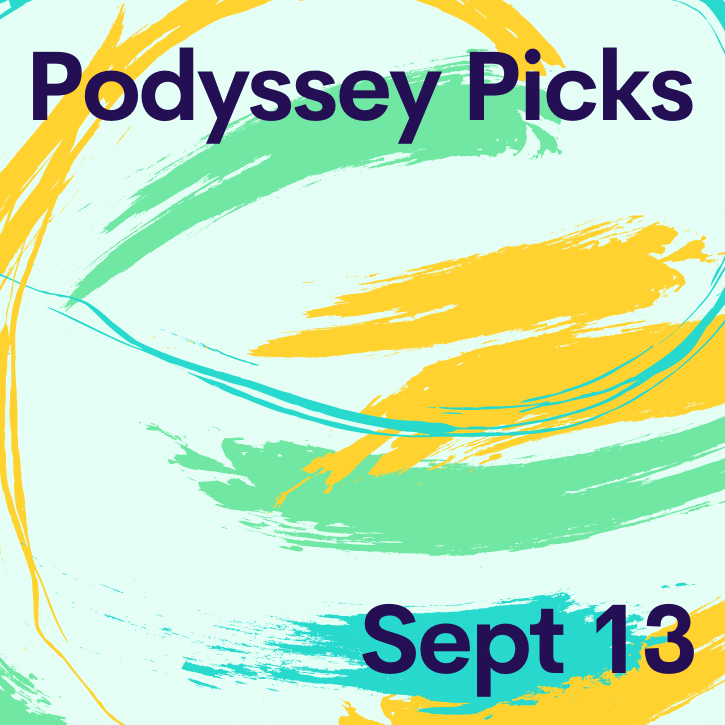 Here's this week's roundup of top podcasts and playlist recommendations from the Podyssey community. We also want to spotlight our podcast creator partner, Well, Now What?! Lastly, in case you missed it, we're excited to share with you a bonus bingo game for podcast lovers. Don't miss out on the fun!
The bizarre disappearance of Malaysia Airlines Flight 370 in the Indian Ocean remains one of today's greatest mysteries. What really happened?
Get ready to laugh! A comedian interviews her guest about their worst first dates and near-death experiences.
The 1904 Olympic marathon is by far the worst game event in history leaving multiple athletes on the brink of death.
A writer invested in bitcoins worth $213,000, but then they mysteriously disappeared...
It's back-to-school time! Learn and improve your memory with this podcast playlist:
A female entrepreneur disrupted the beauty industry so fast it got too overwhelming to handle. Hear how she dealt with it:
Interested in learning more about women leaders disrupting the beauty and fashion industries? Check out this playlist:
Before Breyona Taylor was fatally shot, she had planned 2020 to be her year. Hear Breyona's mom reflect on her life and how law enforcement ended up at her door.
When the world is teetering on the brink of an environmental disaster, a remarkable international collaboration saved Earth's ozone layer.
Why do wealthy countries like America have so many hardworking people who have so little? This new podcast series investigates.
A young woman was found dead in her millionaire boyfriend's mansion. Her body was found naked, tied, and left with a cryptic note.
Kombucha and other probiotic foods are marketed to be immune system boosters but do they live up to the hype?
✨ Podcast Spotlight: Well, Now What?!
This week, we want to highlight one of our podcast partners, Well, Now What?! If you're a new grad figuring out your career options or thinking about a career switch, this is the perfect podcast for you! The host, Savannah engages in open conversations with diverse industry professionals about all things post-grad and your next steps, career-wise.
👉 Episode Highlight: Meet Maya Vander, a supermom and real estate agent who's in the cast of Netflix's hit show Selling Sunset. Listen to how she became a successful realtor in LA's competitive real estate landscape, and her tips on negotiating tough deals and sales techniques.