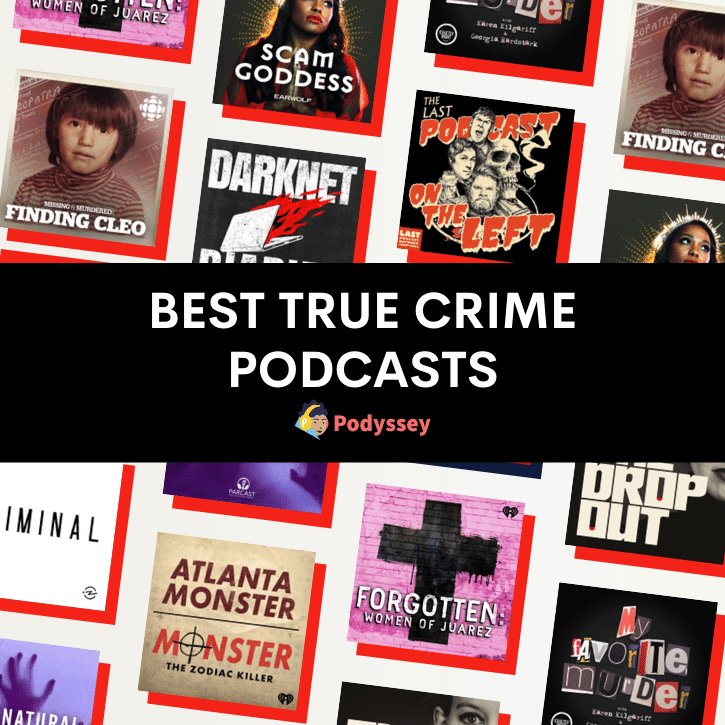 Blog
15 Best True Crime Podcasts of All Time
Curated by:
mm
With the lure of the unknown and the thrill of piecing clues together, there's a reason why the true crime genre has captivated the minds of podcast listeners.
There's an endless sea of formats and subgenres spanning anthologies, commentary shows, buddy chats, and long-form series. Immerse yourself in dark, twisted stories of murder, scams, cybercrimes, white-collar crimes, infamous serial killers, and unsolved mysteries. With these best true crime podcasts, listeners can form their own theories, investigate together with hosts, and bury themselves deep in the cases. Get ready to take a peek into the psyche of a serial killer and the unfathomable criminal acts that keep us counting down until the next episode.
With the help of Podyssey's community of true crime lovers, we've put together a list of the top true crime podcasts for you to sink your teeth into and get your binge on.
Want to save this list to listen later? We've conveniently curated them all for you in this playlist: