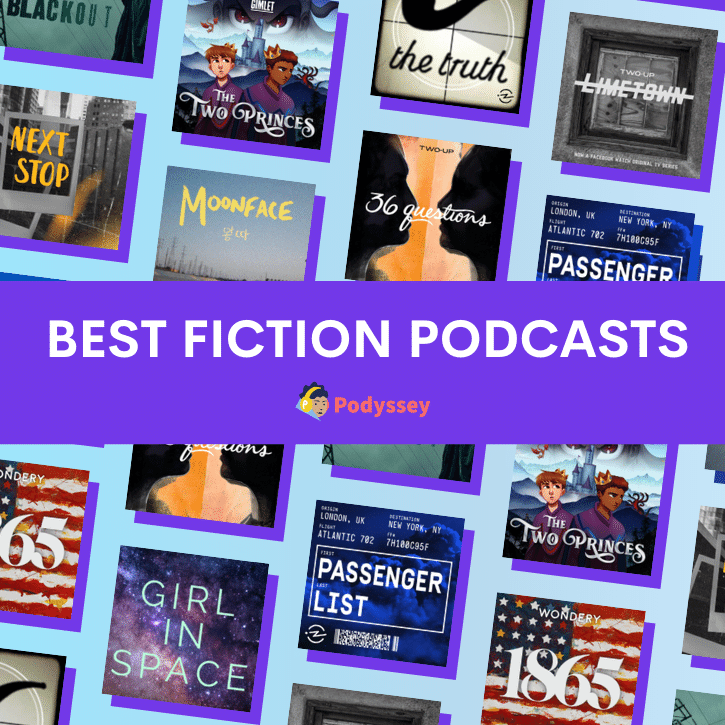 Blog
15 Best Fiction Podcasts of All Time
Curated by:
mm
Get whisked away from this world with the best fiction and audio drama podcasts. Originating from the radio dramas of yester-years, story podcasts can take you to the front seats of Broadway, the cockpit of a spaceship, the pages of history, or a fantasy kingdom in a magical land at the press of a button.
There are many kinds of audio drama podcasts you can immerse yourself in. If you love science and outer space, embrace your inner nerd with sci-fi podcasts. Obsessed with dragons, kingdoms, and monsters? Fantasy podcasts just might be your thing. If you need to distract your kids with screen-free entertainment, then short story podcasts or a multi-part fiction podcasts series are great alternatives to TV and video games—plus who knows, you might even find yourself enjoying them too!
When you're looking for an escape for you or your family, look no further than this playlist of the best audio drama podcasts featuring shows that are highly recommended by Podyssey's community of podcast lovers. These top fiction podcasts will be sure to carry you away to the far reaches of your imagination.