Blog
The 11 Best Dog Training Podcasts in 2021
Curated by:
kerj
Whether you've just brought home a new puppy or have an older furry friend, there's likely few things you wouldn't do for your dog — after all, who can resist a cute face and a wagging tail? That's why, to ensure your four-legged family member fits right in and leads the happiest life possible, it's important to invest time in listening to a great dog training podcast.
From teaching basic commands to preventing mischievous behavior, we've asked Podyssey's community of podcast listeners and dog lovers to help us determine what truly are the best dog training podcasts. Whereas in-person obedience classes can be pricey, you may also be relieved to know that all of the top dog podcasts on this list give you immediate access to expert dog training advice for free.
Oh, and as a real bonus, after making your way through these pods and putting what you learn into practice, we promise that you'll never have to question who's a good boy again!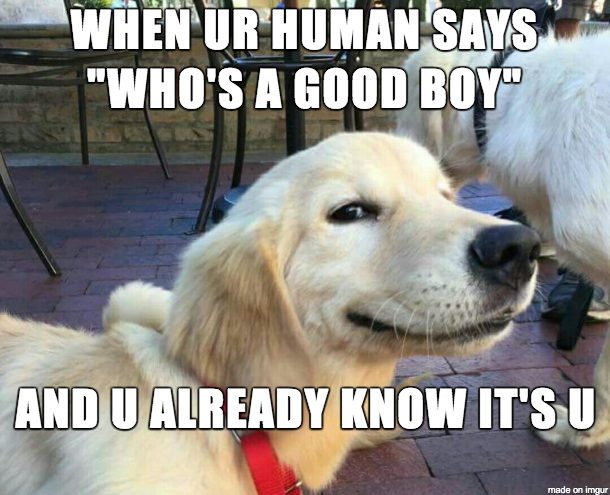 Have a lot of training in your future? Save our playlist of the top dog training podcasts to refer back to at anytime:
The No Bad Dogs podcast holds an impressive five star rating, which is well-deserved considering its practical advice and clear explanations. Having made a name for himself as "America's Canine Educator," host Thomas Davis helps you deal with high-stakes challenges that can be difficult for a dog to overcome, such as aggression and fear, by focusing on giving your pet empathy and structure. To further accompany your learning, we highly recommend also checking out Thomas' YouTube channel called Upstate Canine Academy.
2) Positively Dog Training - The Official Victoria Stilwell Podcast
Victoria Stilwell's podcast is definitely not like the rest! In this pod, Stilwell, an Animal Planet alumni, is accompanied by CNN reporter Holly Firfer, to talk about all things dog related. The pair are great conversationalists and a joy to listen to when they share their knowledge and humor. Listeners seeking Victoria's expertise on their own specific situations can even write in to have their question answered during her 'Ask Victoria' segment of the show.
3) Bravo Dog Knowledge: Dog Training Podcas‪t‬
This dog behavior podcast goes well beyond sit and stay. It explores how the relationship that you develop with your pet can impact their behaviour. From helping you understand canine body language to special tactics for bringing home an adopted pooch, you'll find answers to some of the more difficult questions that often go unanswered. You can also be confident that you're getting this knowledge from a trusted source, as host Renée Erdman has a long list of credentials including owning her own dog training consultancy.
4) The Puppy Training Podcast
These quick, short episodes are perfect for a busy owner, maximizing the time you spend actually training your dog. Often referred to as a lifesaver and the best puppy training podcast around, host Amy Jesen will talk through every stage puppies go through with you — from the moment you bring Fido home to the notorious "toddler stage." While the spotlight is given to puppy training, Amy also includes the occasional tip for those with an adult pet.
5) Fenzi Dog Sports Podcast
Once your dog has mastered the usual commands, you may be hoping to teach them something more advanced. More specifically, if you want to enter your four-legged friend into the world of competitive dog sports, then the Fenzi podcast is just what you need. Whether you're looking to train your dog for agility or a more niche program such as nosework, this pod not only covers particular skills, but also reviews techniques for handling dogs of different personality types.
6) Shaped by Dog with Susan Garrett
If you're already a new puppy parent or planning ahead for a furry addition to the family, then Susan Garrett's podcast is a must-listen. An accomplished agility trainer, Susan covers many topics that will have particular appeal to those who are first-time dog owners. This includes how to control a puppy's pesky biting habits and potty training tricks that will leave your pup accident-free (and floors a lot cleaner) in a week!
7) Dog Training Conversations
This podcast is an oldie but a goodie, with fellow dog owners noting it down as extremely binge-worthy. Instead of having a one-size-fits-all approach to training, co-hosts Chad Mackin and Jay Jack share their unique philosophy, which is centered around continuously improving their methodologies. In their casual, radio-show style podcast, they share their hot training tips, while encouraging you to keep in mind that you should always do what's best for your own dog and situation.
The Cog-Dog Radio podcast gives you detailed tips on how to resolve problematic behaviors that arise in performance dogs. By walking you through specific cases, sometimes stretching multiple episodes, dog trainer Sarah Stremming helps you learn the intricate steps that can be required to effectively break certain habits. As a dog owner who has dealt with her own challenging canine, she is extremely sympathetic, and able to put herself in your shoes to clearly explain complex concepts. You can also expect some guest appearances by fellow trainers, who bring their personal experiences and expert opinions to the show.
11) Drinking From the Toilet: Real dogs, Real training
Ready to start listening to the best dog podcasts for training? Make sure you save our playlist: