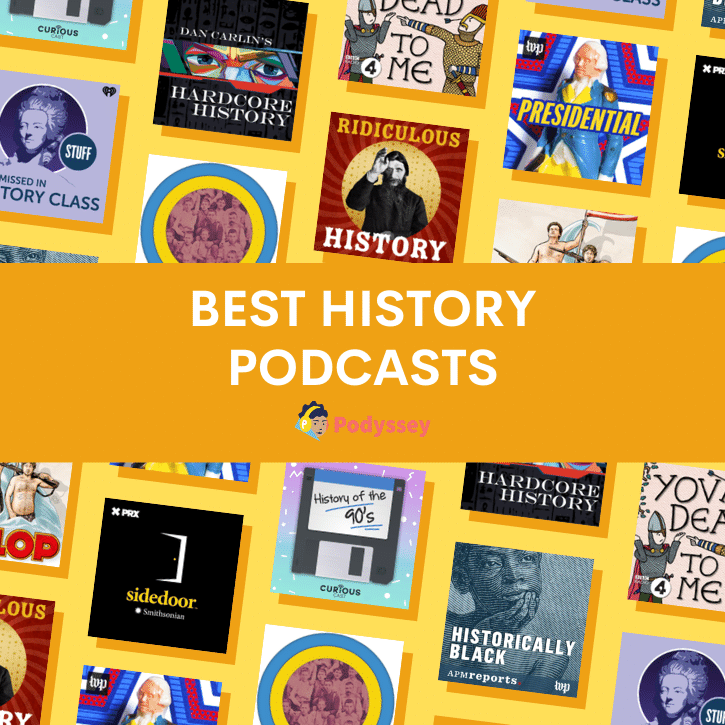 Blog
10 Best History Podcasts of All Time
Curated by:
jennx
While the world is facing a global crisis and a political reckoning, understanding the past can help us grasp the difficult present and possibly foresee the future.
These top history podcasts are far from your dry history textbooks. Not only do they revisit history in interesting and entertaining ways, but they'll bring the past back to life. You've probably heard of top-rated history podcasts like The Dollop, Revisionist History or Dan Carlin's Hardcore History, but there are so many other unmissible tales out there!
These best history podcasts recommended by Podyssey's community of history buffs will help you rethink history in a whole different way. Whether you're looking for a short history podcast, world history podcast, or American history, you can brush up on your knowledge of the American presidency, world war I, Black history and beyond. Also, don't miss out on some cool history podcasts about 90's pop culture, music history, art history, and food history!
Want to listen to these podcasts later? Save this podcast playlist: