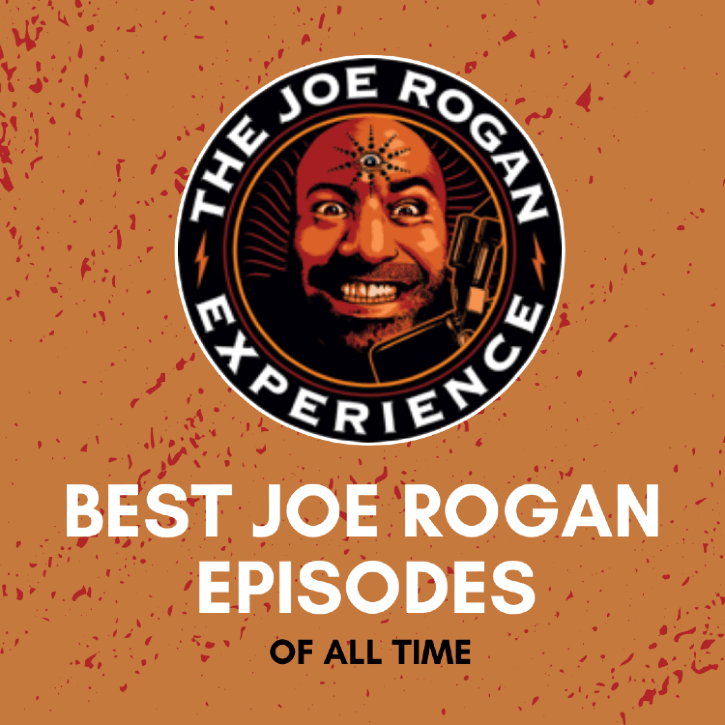 Blog
The 11 Best Joe Rogan Episodes of All Time
Curated by:
kerj
Since 2009, Joe Rogan has entertained podcast listeners with his funny and thought-provoking podcast, The Joe Rogan Experience. Considered one of the most popular podcasts in the world, Joe treats his dedicated fanbase to several new episodes each week, featuring compelling conversations with a variety of special guests.
However, with hundreds of episodes in existence, it's hard to know where to begin. To start off your listening, we've curated a list of the best JRE episodes, featuring some of Joe's most notable guests.
If you dare to take a look into the brilliant mind of Elon Musk, this episode of Joe Rogan is a must-listen. The Tesla and SpaceX CEO and entrepreneur carefully shares his thoughts on the daunting future of Artificial Intelligence, and how humans are already mass contributors to AI's advancement through their use of digital platforms.
He even looks into the future, warning of the need for regulations to slow the pace of AI use, and what co-existence with computers may mean for humanity. Musk even plays with the idea that we may be currently living within a simulation — making you walk away from this episode questioning reality. With his alien-like intelligence, Elon makes this certainly one of the best Joe Rogan interviews, which later became notorious for causing a sharp decline in Tesla shares.
2) #872 - Graham Hancock & Randall Carlson
In this episode, Graham Hancock and Randall Carlson waste no time, immediately jumping into relaying their vast knowledge on comets, a seldom discussed concept in the mainstream media. Both emphasize the need for scientists to learn more about these celestial bodies, given their contribution to the rise and fall of civilization, and the impending threat that is still present to life on Earth.
However, most shocking is their analysis of the heated debates amongst scientists regarding the mere existence of these catastrophic asteroids that have hit Earth, and the ancient societies that they have supposedly been wiped out. Throughout their time with Joe, Hancock and Carlson do a wonderful job of complimenting each other, as a journalist and scientist respectively, creating what is surely one of the best Joe Rogan podcasts about space.
Joe has a plethora of comedians on his show, but Bill Burr is often referred to as one of the most notable. Together they light-heartedly delve into a variety of topics, from the childlike behaviors that comedians are notorious for to credit card fraud, and even child birth. As Joe and Bill feed off of each other, this creates one of the funniest JRE episodes out there. However, between the laughs, Bill touches on topics with great sincerity, such as his use for drumming as a therapeutic outlet and his tight-knit relationship with his wife.
You likely haven't thought much about mushrooms, but after listening to this episode you can expect to be fascinated by them. Mycologist Paul Stamets sparks interest by describing how fungi is incredibly abundant all around us and their contribution to Earth's biodiversity. He also draws on his personal experience consuming Psilocybin mushrooms, and how he believes that this helped him overcome the chronic stutter he had throughout his youth.
Later in the episode, Joe Rogan and Paul Stamets discuss the clinical research that is being conducted to confirm these mushroom's medical benefits, as well as their potential to kick-start neurogenesis, the process of neuron development in the brain. Bringing an unexpectedly fresh perspective to the topic, this episode definitely deserves recognition as one of the best of JRE.
5) #1439 - Michael Osterholm
Infectious disease expert and self-described medical detective Michael Osterholm sat down with Joe in mid-March of 2020 for a timely discussion at the beginning of the COVID-19 pandemic. During this interview, Michael shared his predictions on the extent of the virus's impact, and warned of its ease of transmission, making this one of the most interesting JRE podcasts to reflect back on. Rogan also prompts him to address the many rumours that initially surrounded COVID, such as its origins and how to prevent it. This is rounded out by insights on Lyme disease, a somewhat mysterious chronic illness, which originally spread due to the movement of hunted deer between states.
6) #1309 - Naval Ravikant
An ingenious entrepreneur and founder of AngelList, Naval Ravikant covers a lot of ground in his interview with Joe, relaying philosophical-level wisdom that will leave you reflecting on your own life. At the core of the conversation is Ravikant's emphasis on happiness — how to leverage it for peak performance, and how obtaining this happiness is a choice you offer to yourself. He also touches on creatives, including how they share the invaluable asset of a beginner's mindset and how technological automation will allow creativity to prosper. Overall, this is an uplifting conversation that you may find yourself revisiting.
With a long list of athletic accomplishments, including the world record for the most pull-ups completed in 24 hours, Goggins shares his journey to becoming the strong-willed achiever that he is today. He starts by discussing his rough start to life, including his abusive father and his crippling fear of water which he had to overcome to join the Navy. A true role model for success, Goggins details how he eventually took ownership of his life, first becoming a Navy Seal and then an endurance runner. David Goggins' inspirational quotes are riddled throughout this episode, encouraging you to fight your own adversities and do the seemingly impossible as he did.
Mike Tyson may be one of the world's best heavyweight boxers, but this episode isn't just for boxing fans. Joe begins with a reflection on Mike's early life and his experience with addictive substances. He then humbly discusses what it's like to skyrocket to fame, have superfans, and how he ended up as the owner of several tigers. We also hear about his current life after boxing, including his plans for the Tyson Ranch resort, why he ditched working out to lower his ego, and tidbits about his family. Showing a softer side to himself, this is a Joe Rogan podcast with Mike Tyson that is worthy of a listen.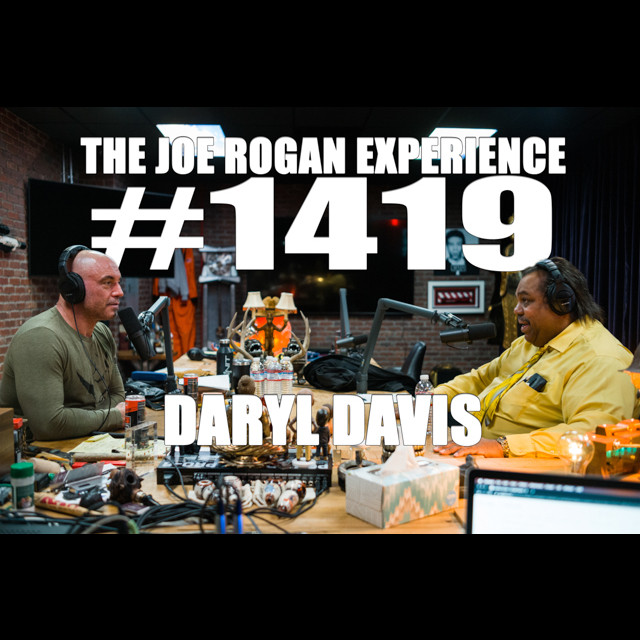 Daryl Davis wears multiple hats: he's a musician, activist, actor, and author, however, one of his greatest feats was being able to de-radicalize KKK members. A gifted storyteller, Daryl recounts his interactions with the KKK as a Black man, and how he did the unthinkable by building a relationship with them. As this episode goes on, it's clear that he tried to see the humanity behind each of the members, inviting them into his home and even attending their rallies in an attempt to discover how they had formed their beliefs. With a rare point of view, and the incredible effort he put into educating the radical hate group, Daryl deserves his standing as one of the best Joe Rogan guests.
10) #1386 - Edward Snowden
American whistleblower Edward Snowden came forward about global mass surveillance in 2013, while he was still employed by the CIA. In this episode, Snowden walks us through how he discovered that the National Security Agency (NSA) was violating rights and the constitution by spying on millions of U.S. citizens who weren't a legitimate threat to national security, and how he distributed evidence of these violations to journalists. Later he also touches on how this case was poorly handled by the U.S. Congress, and the lack of responsibility the NSA took for their actions. Giving up his career, life, and home for what he believed was right, Ed Snowden now lives in Russia, and completed this compelling interview with Joe virtually.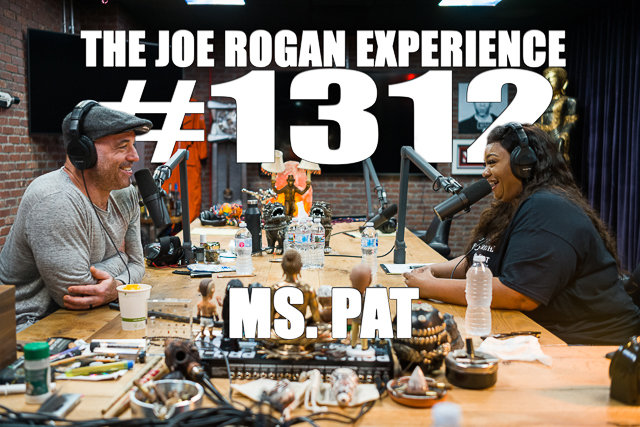 In this episode Ms. Pat brings her vibrant energy and fantastic sense of humor to Joe's studio. She starts off with an honest discussion about her rough childhood environment, as well as the juicy family drama that has left her raising her relatives' kids, affectionately referred to as "crack babies". Holding nothing back, she also hilariously reveals her son's plans for helping her get in shape, her family's big booties, and the tough love she gives her kids. This is definitely a funny Joe Rogan podcast that will have you laughing out loud.
Are you a fan of Joe Rogan, and want to add the podcast to your podcast profile?