Get the best podcast recommendations in your inbox every week. 😎
The day that Amy Sherald heard that she had been chosen to paint the official portrait of First Lady Michelle Obama, she called her mom to tell her the news, and then she told her dog. But soon after,...

Show More
jennx recommended:
This painting re-sparked an interest in portraits and redefined portraiture for Black Americans. A story of elation and humbleness 🖤
Edmonia Lewis was the first American woman of color to achieve international fame as a sculptor. Her 3,000-pound masterwork, "The Death of Cleopatra," commemorated another powerful woman who broke wit...

Show More
rmmiller364 recommended:
Excellent episode! This is yet another great podcast about Edmonia Lewis, a fascinating woman sculptor of color who worked in Rome in the 19...Show More
Get the best podcast recommendations in your inbox every week. 😎
Virginia Hall dreamed of being America's first female ambassador. Instead, she became a spy. Joining the ranks of the U.S.'s first civilian spy network, she operated alone in occupied France, where sh...

Show More
rmmiller364 recommended:
Someone make a movie about Virginia Hall!!
When Lena Richard cooked her first chicken on television, she beat Julia Child to the screen by over a decade. At a time when most African American women cooks worked behind swinging kitchen doors, Ri...

Show More
rmmiller364 recommended:
I'm so glad to learn about Lena Richard and her pioneering cookbook and cooking show!
Alexander von Humboldt might not be a name you know, but you can bet you know his ideas. Back when the United States were a wee collection of colonies huddled on the eastern seaboard, colonists found ...

Show More
rmmiller364 recommended:
An excellent episode about the intersections of art and science
Show More (86)
Deep Dives Containing This Podcast
Curated Podcast Guides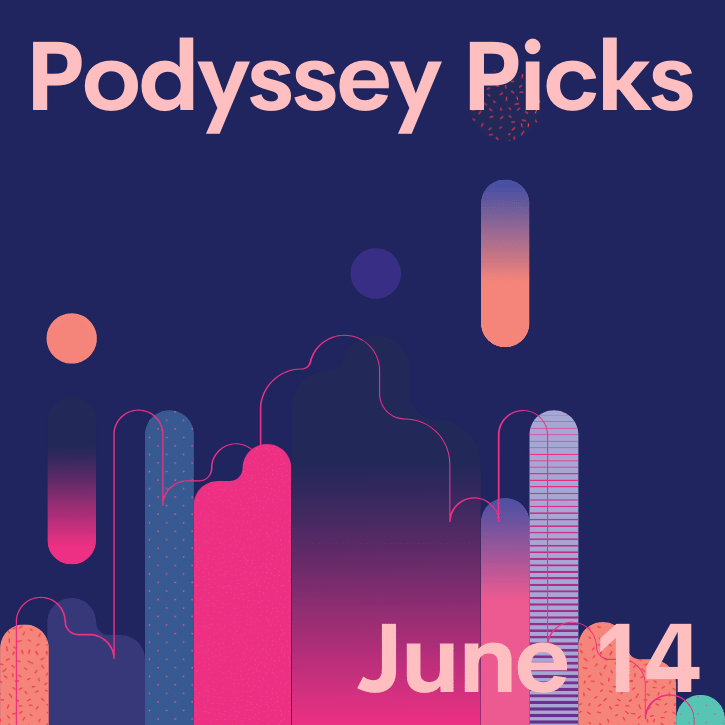 Podyssey Picks (June 14): Top Community Recommendations