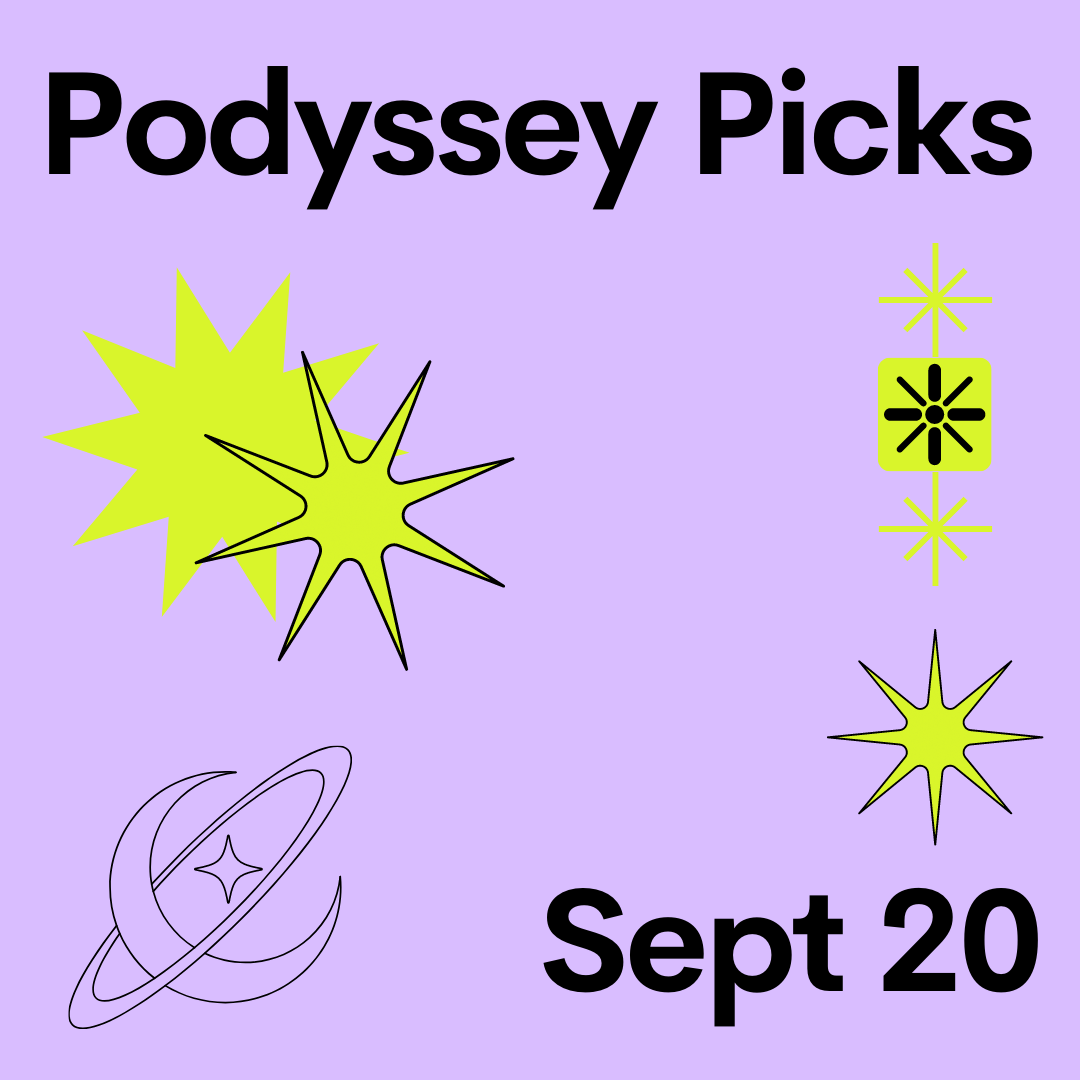 Here's this week's roundup of top podcasts and playlist recommendations from the Podyssey community. We also want to spotlight our podcast creator partner, Filter Stories that uncovers the stories behind your cup of morning coffee. With wildfires raging on the west coast of the US, it's a good time to revisit how the climate crisis is affecting all of us around the world. Check out National Geographic's Podcast Deep Dive on water shortages in Northern India caused by climate change, and how an unlikely band of students solved it.
A Malaysian school girl screamed hysterically during an exam, then her classmates started screaming uncontrollably along...but no one knew why.
The Daily Show's Trevor Noah reports suggests a funny alternative to the gender reveal party after a woman cancels herself for pretending to be Black.
What's a day in the life of an online dominatrix like? Find out.
For more honest conversations about sex, check out this playlist:
Bunga, bunga! A comedian narrates this funny and shocking autobiography about the sex-obsessed Italian mogul and prime minister, Silvio Berlusconi.
Here's the real reason why you don't feel rich:
9/11 wasn't a freak incident, but a decade in the making. A new investigative pod uncovers what led to one of the most horrifying events in history.
"How I Build This" host Guy Raz reveals how he prepares for his iconic interviews with top entrepreneurs.
Jimmy Kimmel listened to every episode of this comedy podcast because he *loves* the ads, or so he says.
Did you know that Stonehenge was not a henge and definitely not made of stone? These history comedians tell all.
rmmiller364 recommended:Sep 13th
I teach Stonehenge quite frequently but there were a few things here that I didn't know, especially about the more recent history of the henge. I definitely need to tell students the story about how the site became the property of the UK. I especially liked that the podcast went through the history ...Show More
Stonehenge
by You're Dead To Me
For more podcasts that bring history to life, check out this playlist from one of our newest members, The Washington Post:
Four young girls disappear in several New England towns, but no arrests have been made for 50 years...until now.
✨ Podcast Spotlight: Filter Stories
Have you ever wondered about the journey of the coffee bean? Filter Stories is a thought-provoking documentary podcast revealing untold stories hidden in your cup of coffee. How does your choice of coffee affect civil wars, illegal immigration, and climate change? Investigate with James Harper, the host and coffee professional who travels the world to shed light on the dark corners of the coffee industry.
👉 Episode Highlight: Stateless is about the story of a displaced barista stuck on a faraway island. He wishes to leave but he is not allowed to because no country in the world recognizes him as their citizen. Hear the emotional experiences of the victim of an invisible curse that impacts tens of thousands of workers in the coffee industry.