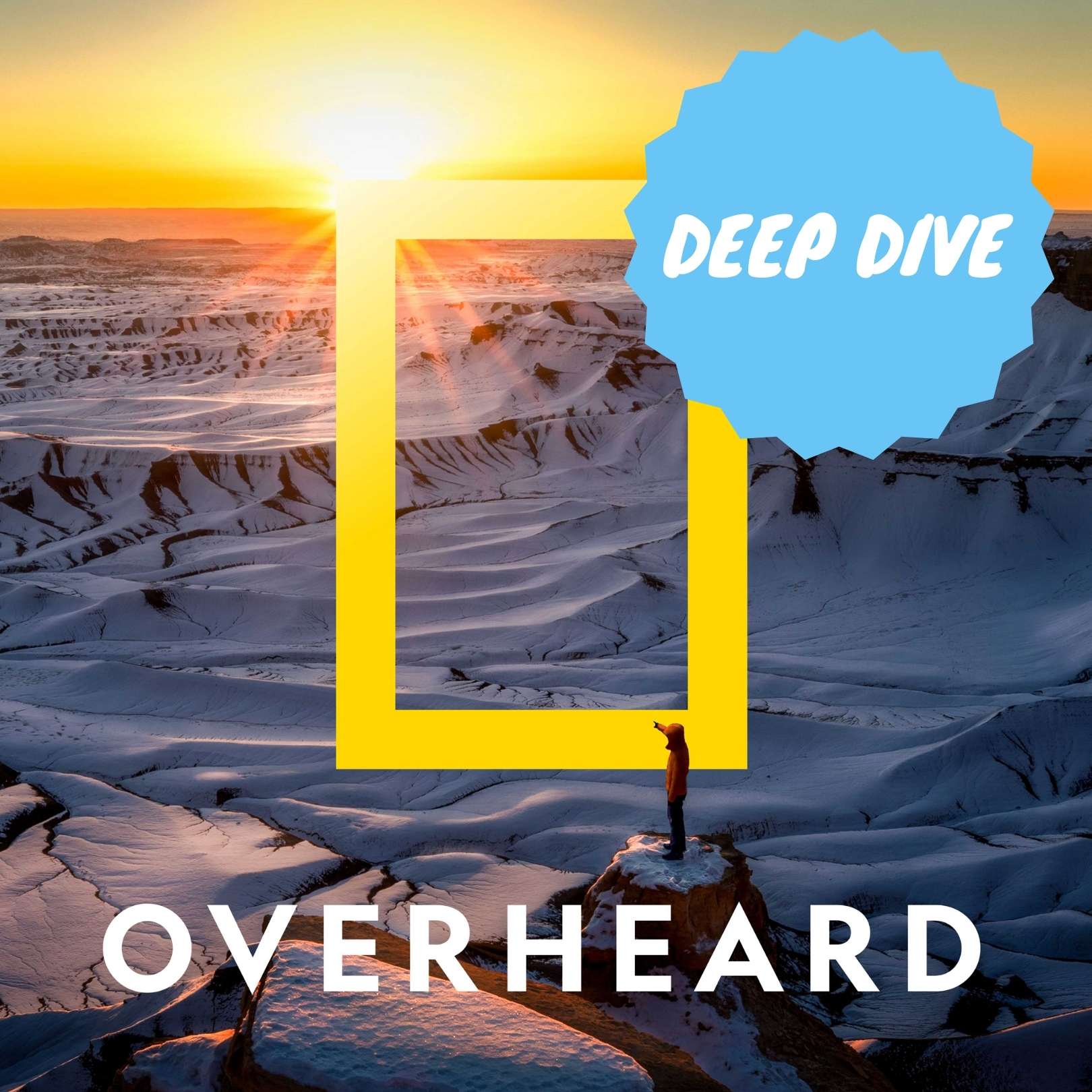 The new season of 'Overheard' starts with an episode about one people's fight against water shortages caused by climate change. An unlikely band of students builds an ingenious solution involving geometry and religion. Follow 'Overheard's' hosts to the edges of our big, bizarre, and beautiful world.
Can religion, geometry, and a group of failing students help solve a water crisis caused by climate change? Yes.
Follow 'Overhead' to the Towers of Ladakh in northern India:
This is one of the breathtaking glacier towers or ice stupas at the heart of the story.
Ice stupas are built in winter by channeling water from a mountain stream into a vertical pipe. Gravity drives the water out a nozzle at the top, and as cold air freezes the falling spray, a cone of ice rises around the pipe. This 80-foot-high stupa is in Gangles, near Leh.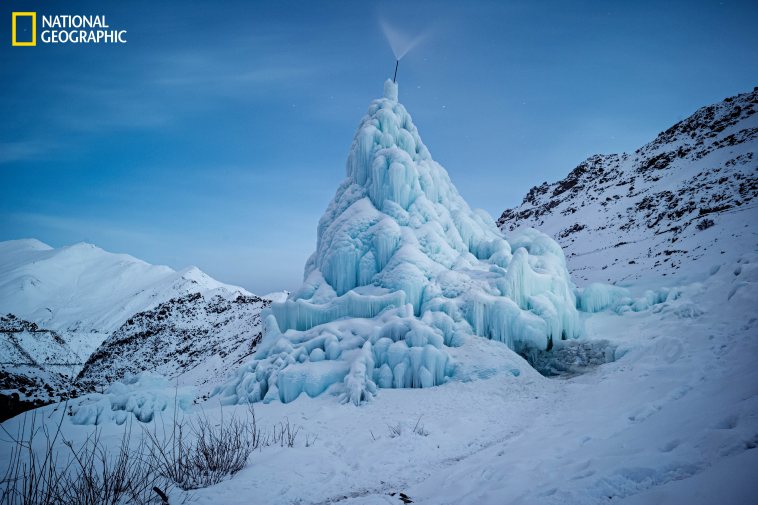 Image courtesy of Ciril Jazbec/National Geographic
Dive deeper into the story and view more ice stupa photos in this featured article from National Geographic's July 2020 single-topic Everest issue.
Conical ice stupas serve as water towers, storing winter meltwater for spring planting. The youth group that built this one in the northern Indian village of Gyaalso installed a café in its base. They used the proceeds to take village elders on a pilgrimage. "No one takes them anywhere," one of the youths said. (Ciril Jazbec/National Geographic)
Like Ladakh, the Himalayas is also facing water shortages from disappearing glaciers.
National Geographic follows a family in the Himalayas to find out how they're coping with the crisis.
Can't get enough of 'Overheard'? Here are some top episodes from previous seasons recommended by Podyssey's community.
🌋 What would the walls of Pompeii say about its residents if they could talk? A lot.
mm recommended:Dec 30th, 2019
Such a delightful episode about the discovery of ancient graffiti in Pompeii (a.k.a. the social media of 2000 years ago). Hilariously random notes that people left on the walls divulging on their daily lives including Yelp-like restaurant reviews, poop thoughts, and more.
If These Walls Could Talk
by Overheard at National Geographic
🐭 There's an island of zombie mice that suck blood. Listen to the stuff of nightmares:
🧬 There's a frozen zoo without animals, but just their DNA. Hear about the modern day Noah's Ark:
epekilis recommended:Dec 21st, 2019
"We must conserve things for reasons we don't yet understand." Genetic science is having its moment at the same time as environmental pressures leading to species extinction. Explores the value of DNA banks in a world that cannot support species survival.
The Frozen Zoo
by Overheard at National Geographic
🐝 Beekeeping can be a shady business. Find out why:
For more on the Towers of Ladakh and similar stories, check out the July special Everest issue of National Geographic.
The story is on newsstands June 30 and online here: