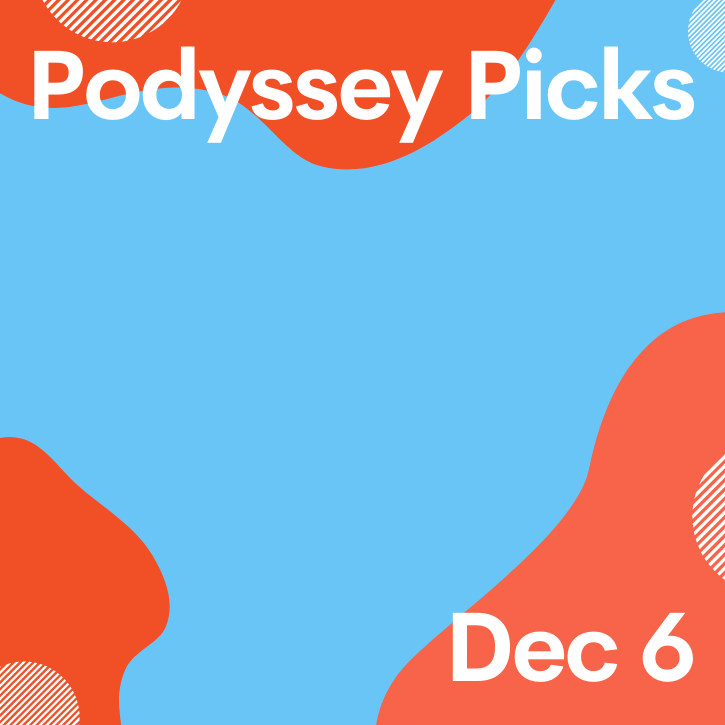 Podyssey Picks
Podyssey Picks (Dec 6): Top Community Recommendations
Curated by:
kerj
Here's this week's roundup of top podcasts recommendations from Podyssey's community. From how food emojis are created, to the story of one of America's first female serial killers, take a short escape from the pandemic with these great pods.Also, we're excited to spotlight our podcast sponsor, Forever Has Fallen, an action-packed audio thriller you can participate in for the hunt of a billionaire murderer. Join the hunt.
Jeff Bezos built the world's most valuable company by defying all business conventions.
Amazon isn't the only company shaking things up! Dive into the future of work with this playlist.
Was Cats the worst movie ever? Laugh along this comedic review of the musical disaster.
Searching death notifications and obituaries is only the start to a COVID-19 contact tracer's heart-wrenching day.
What it's like to own 18 tigers or fly fighter jets? This playlist explores how people from all walks of life live.
One of America's first female serial killers murdered 17 of her patients, including her husband and friends.
The launch of a new food emoji tripled the sales of a delicious Chinese dish.
mo-to recommended:Nov 27th, 2020
Why are food emojis so important? Hear about how the 🫓 (flatbread), 🥠 (fortune cookie),🧋(bubble tea), and 🥟 (dumpling) were designed and the reasons behind why we need to diversify cultural food emojis! You'll also learn how you can submit your own food emojis creation - but keep in mind, the d...Show More
The power of food emojis
by The Food Chain
Get ready to crush your goals with this short, motivational pod.
Emails from the Enron scandal helped create tech for autocomplete and terrorism cell detection.
The pandemic created an influx of new food bank visitors in Brooklyn, but the food banks are running out of money.
A human skull is found in the backyard of a missing couple. Is it theirs?
Poet-entrepreneur Rupi Kaur recalls the viral photo that resulted in fame...and death threats.
✨ Podcast Partner Spotlight: Forever Has Fallen (Sponsored)
We guarantee this is an entertainment experience you have never experienced before. Have you dreamed of participating inside an action packed thriller? Here's your chance! Become a Bounty Hunter, defeat online escape rooms, and witness shocking crimes.