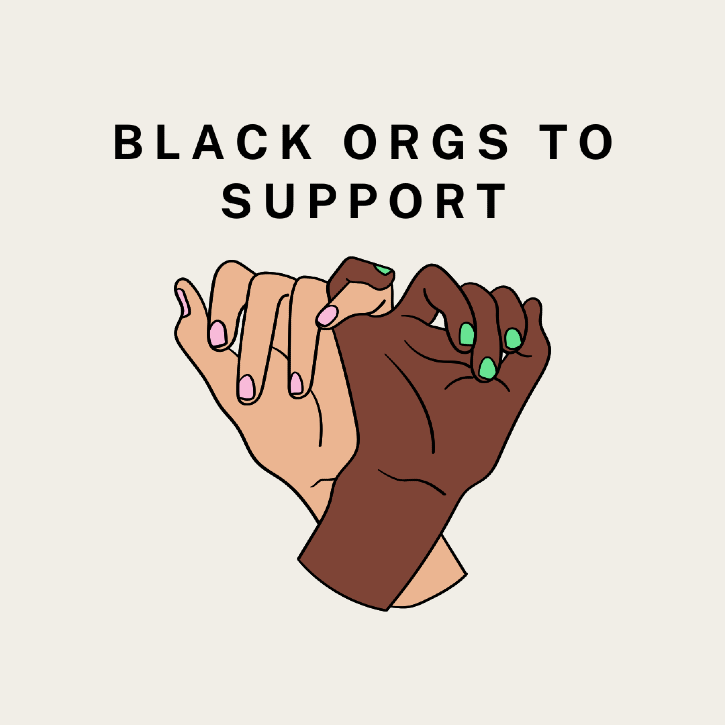 Learning to unlearn anti-blackness is a start, but not nearly enough. Support, amplify, and donate to Black-led organizations fighting for racial justice. We highlight a handful of front-line organizations doing the hard work below. Hear from their leaders to get to know the organizations' missions and visions for a more racially just world.
🔥 Get top podcast recommendations. Select your interests:
Listen to BLM co-founder and podcaster Alicia Garza tell her story of becoming an activist.
Activists Kandace Montgomery and Miski Noor talk about the importance of direct action and self-care when confronting violence.
Civil rights activist DeRay Mckesson gives concrete steps on how to stop race-based police violence.
Actor Nick Cannon speaks to The Lower Eastside Girls Club of NYC on the organization's mission to liberate Black and Brown communities through empowerment.
Rashad Robinson, civil rights activist and President of Color of Change, talks about building power with a Black America.
The Marsha P. Johnson Institute
The hosts of the QueerWOC podcast crushes hard over their Queer WOC of the week, Elle Hearns, organizer and Executive Director of The Marsha P. Johnson Institute that supports Black trans people.
More Organizations To Support
For more organizations you can support, check out this comprehensive list from the New York Magazine.
🔥 Get top podcast recommendations. Select your interests: