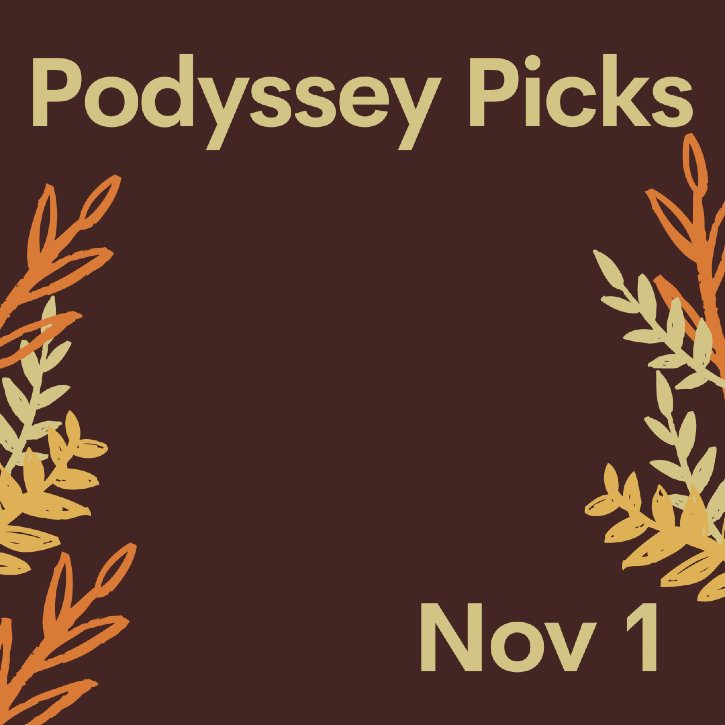 Here's this week's roundup of top podcasts and playlist recommendations from the Podyssey community! In anticipation of election day, we've rounded up three salacious presidential stories in a new podcast deep dive. Also, check out our partner podcast Sinica Podcast about what's *really* happening in China. Lastly, did we hear something about Podyssey merch dropping soon? Find out below!
Hikers continuously disappear without explanation. Are these animal attacks or kidnappings?
Harvard medical school paid people to steal bodies from graves...then their largest donor goes missing after a visit.
For more spooky listens, check out this playlist:
This is where birds go to die.
vertebrats recommended:Oct 25th
A question you don't think to ask, but I admire how they answered it. Very well written episode, neither too clinical nor sentimental. Great work as always from BirdNote
Where Birds Go to Die
by BirdNote
Get latest podcast industry news with 'The Podcast Pulse Instagram Live Show' featuring conversations with guests in podcasting.
Re-live the Dot Com era with this new podcast.
The classic children's book, Goodnight Moon, was banned from the New York public library.
monamok recommended:Oct 30th
As a parent who has read this book to their kiddos, it was so interesting to hear the social context of this book and people who you wouldn't imagine excluding it from libraries. Super recommended!
415- Goodnight Nobody
by 99% Invisible
Love libraries? Listen to this playlist from a Podyssey member who got married at a library!
Explore animal vaginas with this hilarious British comedy pod.
This serial killer hunts his victims like animals — Hunger Games style.
✨ Podcast Partner Spotlight: Sinica Podcast
A weekly discussion of current affairs in China. Whether you're an armchair Sinophile or a decision maker in boardrooms or embassies, get informed and entertained on all that is happening in modern China.
👉 Episode Feature: How does censorship actually work in China? Expert Molly Roberts takes a deep, data-driven look at the way that internet censorship functions, and how it impacts Chinese internet users.
👏 Help us pick some cute Podyssey merch!
T-shirts, stickers, tote bags galore. We need your help figuring out what merch we should create for the community. We promise it'll be a fun and quick survey. Thanks in advance!