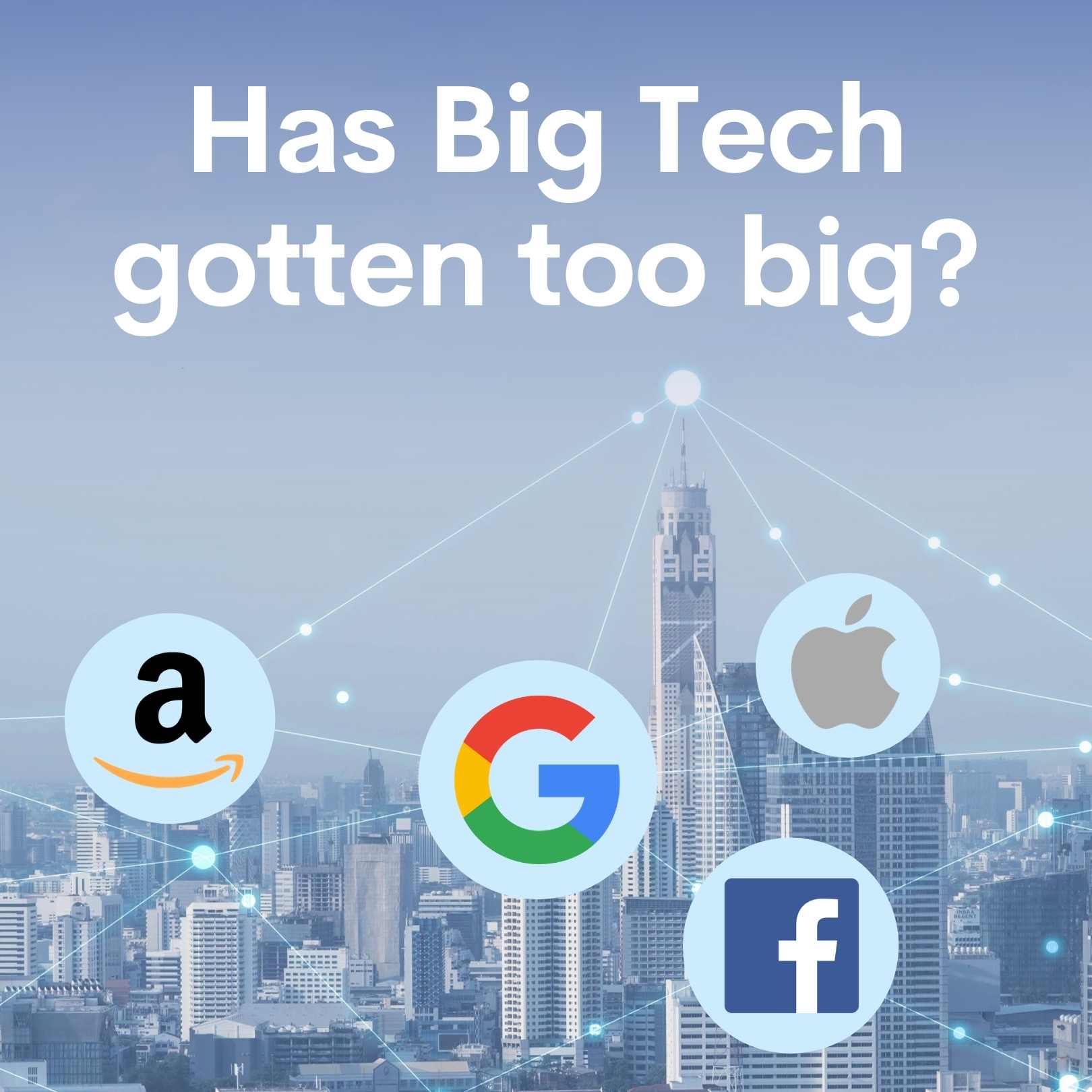 The US Congress recently grilled the CEOs from four tech giants—Amazon, Apple, Facebook, and Google—on whether they've become too powerful. As big tech becomes an ever-growing part of our lives, at what point are they considered too big? Let's investigate how the tech giants are dominating our world.
The big tech giants are Facebook, Apple, Amazon, Netflix, and Google. They're also known as the "FAANG" gang.
This podcast dives into one of the giants every season. Start by understanding why it's so hard to quit Amazon Prime:
cesarm recommended:Jul 27th, 2019
Great pilot from the Recode team. This episode was full of information about the creation of the Prime membership. At one point a guest mentions how he could track the milestones of his life (ie having a baby) by his Prime purchases. That was troubling and sad. Now if you excuse me I have to check m...Show More
Why You'll Never Quit Amazon Prime
by Land of the Giants
Amazon, the everything store, may be too big for its own good. Should we break it up?
Hear how they use data to compete against their own third-party sellers and prevent the formation of new businesses.
Apple is so huge, they may be more powerful than most countries.
Should we treat it as a nation?
Apple's monopoly over its app store has been a sore point for Spotify.
Hear the arguments for and against Apple:
Facebook has gobbled up all the big social networks over the last decade stifling competition. Is breaking it up the answer?
This academic says it isn't.
We all know Facebook tracks our data, but is it also eavesdropping on your conversations?
Uncover the invasive technology behind creepy targeted ads explained by the early Facebook engineer that built it:
write2tg recommended:Jan 14th
I know for sure it does; have done my own 'experiments' to confirm how my odd or funny words and phrases started showing up on Insta, Amazon, FB etc. But is 'privacy' something we have to give up in order to get greater access to a variety of content that's targeted to us? Or is this 'personalizatio...Show More
#109 Is Facebook Spying on You?
by Reply All
Meanwhile, Google has already been hit with a 2.7 billion dollar antitrust fine—the biggest antitrust fine against a company in history.
Hear how a small company brought Google under fire for abusing their power over ads and demoting search rankings.
Big tech strategy experts discuss Google's business model and their moves on blocking ads.
The rise of tech giants is a sign that antitrust laws are not working and that it's time to fix it.
Learn about US's current approach to antitrust laws and how it evades monopolistic companies like online retail giant, Amazon.
Want to learn more about antitrust policies? Check out this explainer:
Meet the women Silicon Valley fears: Margrethe Vestager, the antitrust queen.
EU's top antitrust official argues why real and fair competition is best for our society.
Hear what went down at the Big Tech antitrust hearing and why the Republicans kept asking the tech bosses why campaign emails end up in spam.
For a full update on the antitrust hearing, check out the playlist with the latest episodes on the issue here:
Want to listen to these podcasts later? Save this playlist.
We've rounded up all the episodes into a handy podcast playlist that you can save to your profile to listen when you like!