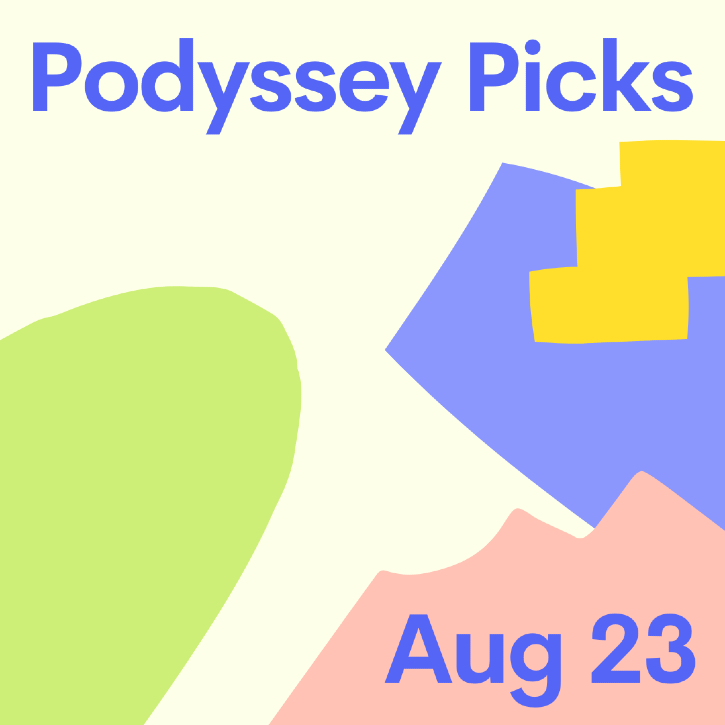 Here's this week's roundup of top podcasts and playlist recommendations from the Podyssey community! Going on an end-of-summer trip and need some good podcasts for the road? Check out our Deep Dive featuring 13 bingeable true crime podcasts.
🔥 Get top podcast recommendations. Select your interests:
Ta-dum! Netflix's iconic sound logo only lasts a second, but took forever to make.
The Chinese written language almost disappeared because of the computer. Hear why.
phocks recommended:Aug 15th
Go into a Starbucks in China and everyone will be typing using a different keyboard system. Find out why in this episode. Fascinating stuff.
The Wubi Effect
by Radiolab
99% Invisible alumna Avery Trufleman is back as the host of The Cut. She asks: Can you be optimistic in the time of crisis?
A family of eight is murdered all at once execution style in a sleepy town in Ohio. Why?
A 26 year-old aspiring Playboy Playmate disappears after a night out in town. Police soon found her brutally murdered.
An open water swimmer meets her fate when two sharks encircle her in the middle of the Pacific Ocean.
This is why some people think the moon landing was a hoax. Joe Rogan is one of the skeptics.
Dive deep into conspiracy theories with this podcast playlist:
What should you do about that friend who keeps nagging you to join their Multi-Level Marketing scheme? Two comedians give advice.
Miley Cyrus tells all about her bisexuality, why she loves lists and logic, her favorite sex position, and why you shouldn't hang chandeliers over your bed.
A hopeless romantic tries to fall in love, but ends up with hilarious failed love stories instead.
Enjoy the rest of the summer filled with love with this podcast playlist from CBC Podcasts:
✨ Podcast Partner Spotlight: Talk Money
Planet Money fan? Then you'll love Talk Money too. Discover the truth behind money and business with this story-driven podcast. Business literacy should be a right.
👉 Episode Highlight: Black entrepreneurs face systemic racism every step of the way in building their business. Hear three inspiring stories:
🔥 Get top podcast recommendations. Select your interests: