Get the best podcast recommendations in your inbox every week. 😎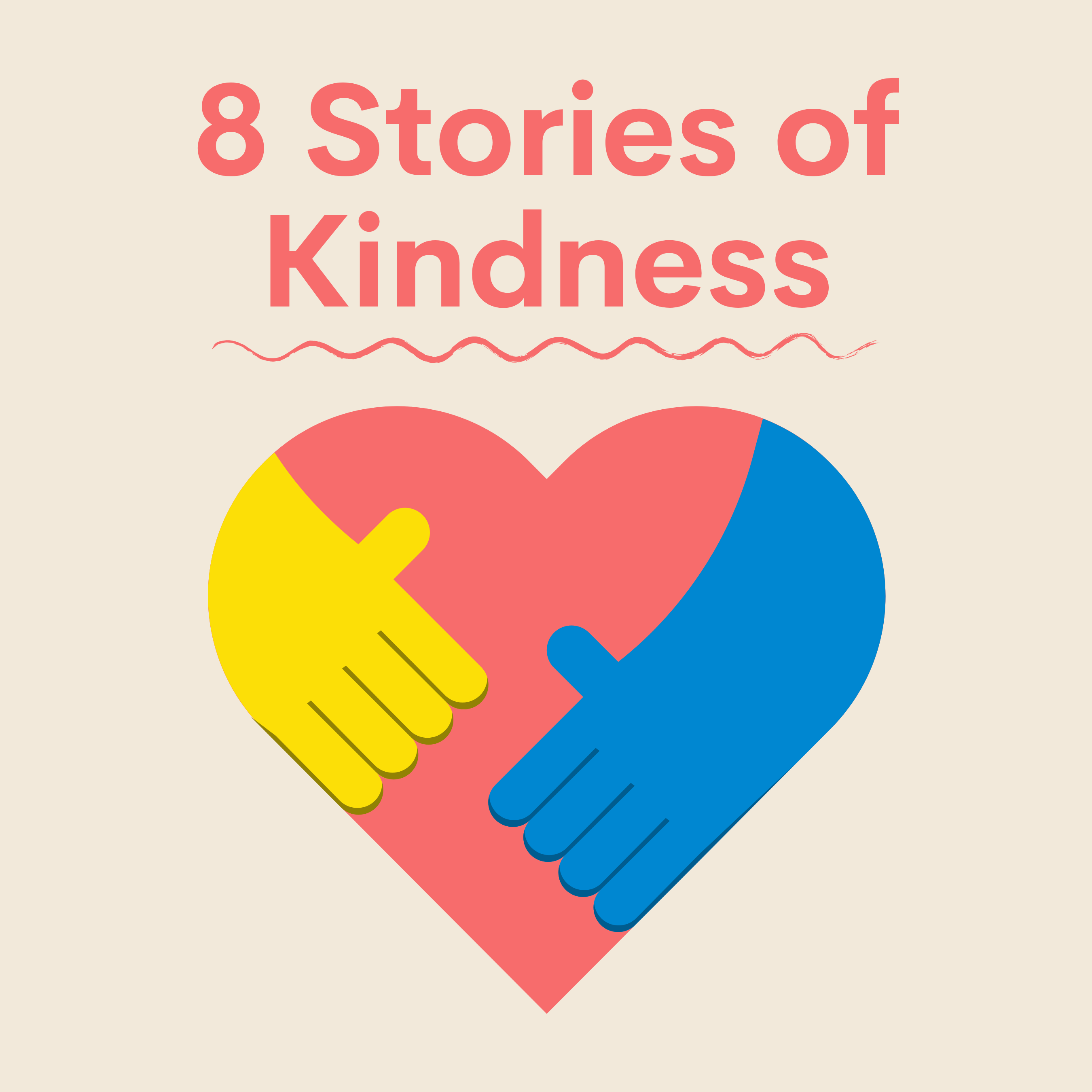 Deep Dive
8 Stories of Kindness
Curated by:
jennx
Do good and take care! We could all use a little more compassion and empathy. This Deep Dive shares the simple yet powerful stories of kindness that have changed many lives. You'll also learn about the psychology behind altruism. We hope these podcasts inspire you to get in the mood to give back.
1. What does a man discover when he does five random acts of kindness a day? That kindness is contagious.
Listen to this heartwarming episode on how little acts of kindness can create ripple effects in our communities.
2. A mysterious group of gift givers transformed a family's deep sadness into joy.
A family suffering a loss receives a stream of touching gifts from an anonymous group called the Secret Sisters. Find out who these mysterious women are:
---
😊 Giving leads to happiness. Here's a playlist on the pursuit of happiness:
3. A magic trick changed the life of an holocaust survivor forever. Never underestimate the magic of kindness.
4. Food is love! A dumpling restaurant serves up warm plates of compassion during the COVID-19 pandemic.
Mei Mei is a Boston restaurant committed to equity and justice. They delivered 15,000 pounds of groceries to 450 immigrant families and essential workers.
5. May a simple cup of coffee start off a journey of 1000 thank-yous.
Practice gratitude by recognizing the worth of others.
6. Mr. Rogers made grown adults cry because he's the genius of empathy and kindness.
This podcast series brings the beloved children's television icon back into the spotlight. Hear how Mr. Rogers impacted children and adults:
cesarm recommended:Oct 25th, 2019
"Won't You Be My Neighbor?" was one of the most powerful documentaries of last year.. This 10 part miniseries following Fred Rogers lessons on empathy is so welcomed in these polarizing times.
1: A Genius of Empathy
by Finding Fred
7. What do the brains of altruistic people look like? The extreme opposite of psychopaths.
What do the brains of altruistic people look like? The extreme opposite of psychopaths.
8. Finally, take a peek behind the science of compassion.
Learn how reciprocity and empathy can impact the lives of others and our own.
Get the best podcast recommendations in your inbox every week. 😎