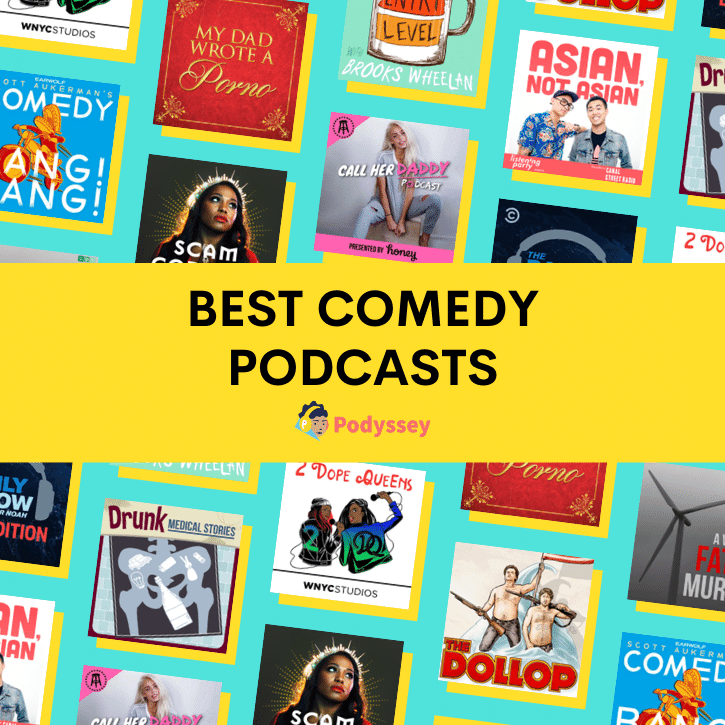 Blog
11 Best Comedy Podcasts of All Time
Curated by:
mm
Laughter is the best medicine. This playlist of the best funny podcasts to listen to can give you a dose of giggles to brighten up your day.
Comedy podcasts come in all stripes of humor and forms. A popular style of comedy podcast is comedians interviewing fellow comedians and celebrity guests. In fact, you'll probably recognize many podcast comedians, such as Trevor Noah, from prime-time TV. Another common type of funny pod involves best friends chatting about the topics of the day—you're guaranteed to feel like you're part of the conversation by the end of it!
With recommendations from Podyssey's community of podcast lovers who have binged hours of the funniest podcast episodes, we curated a playlist of the top comedy podcasts to give you comic relief whenever you need it in your day.